Archive for June, 2015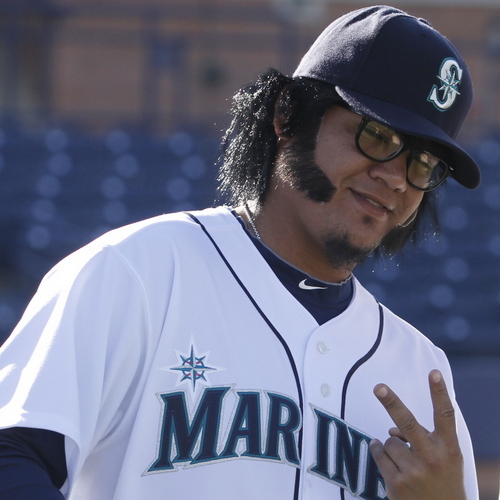 I thought I read this morning that Felix Hernandez would be taking the mound in Houston tonight. I mean, that's what the Internet told me. I trusted it.
But as the bottom of the first inning between the Mariners and Astros transpired, I felt as if I had been lied to. That couldn't have been Felix. It just couldn't have been.
Hernandez made it through all of one-third of an inning, allowing eight runs on five hits, two walks and an error of his own doing. With that performance, Hernandez became just the second Cy Young Award winner to permit that many runs in 0.1 innings, joining Fergie Jenkins' abomination from 1980.
Eight earned runs matches a career high for Felix that dates back to Aug. 28, 2013 versus the Rangers. Because he gave up six more hits in that outing, his career-low game score of four is safe. Tonight's game score? Eight. But no one would say Felix pitched "better;" he was just put out of his misery sooner.
The length of the start is noteworthy for its rarity as well. Hernandez lasting just a third of an inning has happened only once before: He recorded one out in a 2007 start before departing due to a right forearm injury. Perhaps a physical ailment can be blamed for what happened in Houston?
It's not like this was Felix's first poor start of the season or even of this month. He got shelled for seven runs at home against the Yankees on June 1, and after issuing 13 walks through his first 70.2 innings, Felix has handed out 10 walks in his last 12 innings. His strikeout rate has been OK — his only out in Houston came by way of the K — and there doesn't seem to be anything worrisome going on with his velocity. The best-case scenario is that this was just a really, really, really bad night for "The King."